Class of 2020 Update
Congratulations! The last day of student attendance for Saint Louis Public School District (SLPS) seniors is Monday, May 11, 2020. SLPS will provide Continuous Learning educational and services to students and families during the closing days of school.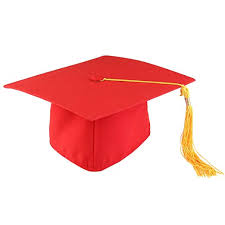 GRADES AND FINAL ASSIGNMENTS
All grades for seniors are due by end of day May 15, 2020. Please contact your teacher or counselor if you need support completing final assignments.

GRADUATION
Plans are underway for a traditional graduation event for all SLPS Class of 2020 graduates! While we cannot offer details at this time, we heard your requests and are working with the city health department to determine the best plan for an event that is safe and memorable. We are planning for a late July or early August event. We will share more details as soon as they become available.

PROM
All school proms are cancelled and will not be rescheduled. Refunds will be issued for prom tickets. (Please refer to the information on Senior Dues and Activities Refunds.)

SENIOR CURBSIDE CLEARANCE
Due to COVID-19 and social distancing guidelines, SLPS is initiating a Curbside Senior Clearance (CSC) at all high schools on May 19-22, 2020.
The purpose of CSC is to allow you to return school-issued textbooks, uniforms and technology and pickup personal belongings curbside—all without leaving your vehicle. If you are without transportation, you can walk-up to return items. Please be mindful of social distancing and wear protective gear.
In preparation for CSC, counselors will begin calling seniors during the week of May 11 to review clearance information and schedule appointments. Counselors will also confirm any potential refunds for senior dues or activities. In addition, you will also receive information on the following:
• Final grades
• Textbooks, uniforms or technology issued that must be returned
• Date and time for Curbside Senior Clearance
• Any school fines
Please contact Principal Dancy at enna.dancy@slps.org or your counselors at Rachel.irvin@slps.org or Rodney.prather@slps.org

You can also schedule an appointment using Microsoft Teams or via email. Alternate dates for CSC will be the week of June 1-5, 2020, by appointment only. (Please check your school's website for more information on Curbside Senior Clearance.)
During Curbside Senior Clearance, an SLPS safety officer will be present to ensure social distancing guidelines are followed. In addition, we ask that students and parents adhere to the following:
• Use the drive-through drop off/pick up process while on campus.
• Students/parents must wear masks (or scarves) covering their noses and mouths.
• Students/parents are to ask to remain in their vehicles except when dropping off books and picking up personal items.
• Students may not enter the school building at any time during this process.
During Curbside Senior Clearance, seniors must return ALL uniforms, textbooks and District-issued technology (unless enrolling in SLPS virtual summer school). At this time, you will also have the opportunity to:
• Receive your cap and gown.
• Receive all personal items gathered from your school-assigned lockers.
• Return items, pay fines (cash or money order) and/or
• Receive refunds (Applies to students with accounts in good standing. Valid ID required.)

TRANSCRIPTS AND DIPLOMAS
Official transcripts of your academic record are available at no cost if your account with the District is in good standing (all equipment returned and fines paid). By now, you should have received a Graduate Survey (also available at www.slps.org/GradExitSurvey) asking you to indicate where your transcripts should be sent. For your convenience, transcripts will be mailed to those verified addresses on or after May 22, 2020.
Students with accounts in good standing (all equipment returned and fines paid) will either receive diplomas during the Curbside Senior Clearance or in the mail following the graduation ceremony this summer.

SUMMER COLLEGE AND CAREER READINESS SUPPORT
The SLPS Online College and Career Readiness (CCR) Center will operate from June 1 to August 6 to assist you with transcripts, FAFSA, award letters, college applications, online college visits and college questions. Assistance with trades or employment is also available. The center will be available online from 10 a.m. to 3 p.m. every Monday through Thursday. You can email slpsccrcenter@slps.org or call 314.345.4580 for assistance.