Virtual Learning Instructional Design
Lesson Planning for Synchronous and Asynchronous Instruction in the Hybrid and Virtual Classroom

The purpose of understanding virtual instructional design is so that....

Educators will know the components of an effective lesson and how to implement the tenets of Blended Learning to support all learners (virtual and in-person) through virtual learning strategies.
Educators will know how to plan standards-aligned, rigorous, and engaging virtual instruction utilizing interactive and innovative technology-based tools.
Educators will align synchronous and asynchronous instruction and design meaningful scaffolds to create a cohesive weekly/bi-weekly unit of study to ensure students are able to access grade level content.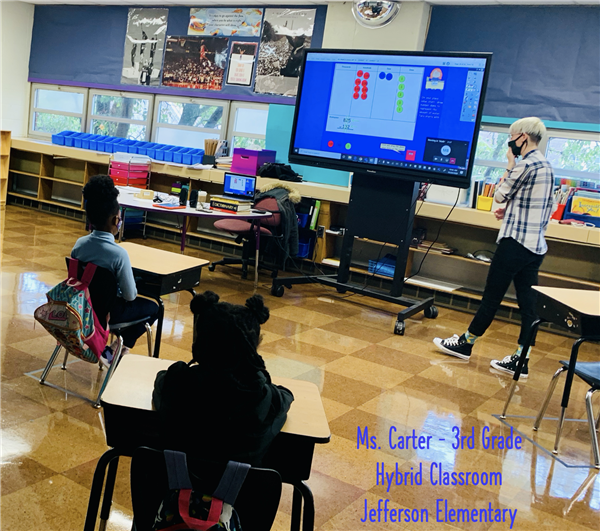 When designing cohesive "virtual" instruction, the following Essential Question(s) can guide your thinking:

How can I internalize key components of the virtual learning experience to design highly effective, standards-aligned virtual learning that includes:

meaningful live lessons that promote deeper understanding of the content, collaboration and discussion with built in CFUs
asynchronous playlists directly aligned to learning target
resources for anticipated scaffolds and enrichments
intentional intervention based on supporting access to grade level content and instructional resources?
technology integration that redefines and reimagines learning pathways?

Click here to access several research-based articles and resources on this topic.