Return to Headlines
Metro A&C Student Receives $2,500 National Achievement Scholarship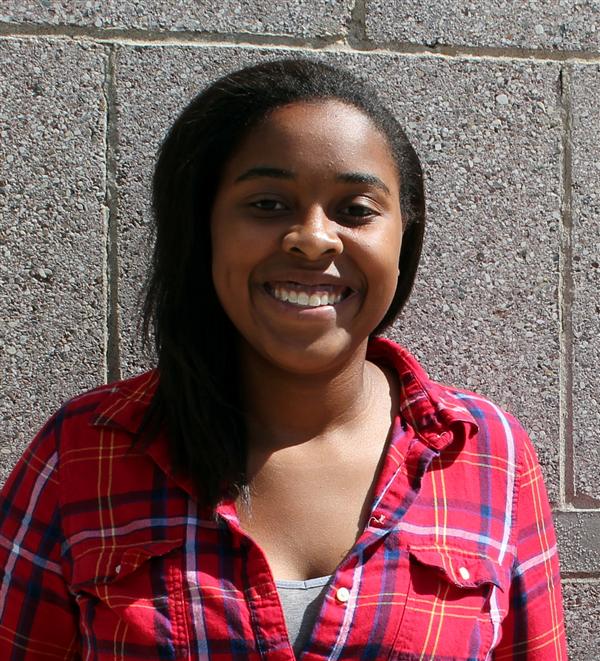 ST. LOUIS, MO., April 8, 2015 – A senior from Metro Academic & Classical High School has received a $2,500 scholarship from the National Achievement Scholarship Program. Maya F. Dunlap is among only nine students statewide and some 800 students nationwide to receive a scholarship this year from the program.
"We are very pleased to see Maya Dunlap, one of our full IB Diploma students, receiving a scholarship. Maya is smart, tenacious, and passionate with a strong desire to learn," said Doug Moore, Metro A & C principal. "She is a naturally gifted learner and has a talent for grasping and retaining new concepts. Maya has an exceptional memory and is very dedicated to any educational endeavor. She is a kind person who will work tirelessly until she has attained a task or accomplishment, especially if she is passionate about it."
The National Achievement Scholarship Program, conducted by the National Merit Scholarship Corporation, is a privately financed academic competition that operates without government assistance. It was initiated in 1964 to recognize academically promising black students throughout the nation and to provide scholarships to a substantial number of the most outstanding program participants.
By the conclusion of the 2015 program, which marks the 51st annual competition, more than 34,200 participants will have received scholarships for undergraduate study worth about $108 million.
More than 160,000 high school juniors from all parts of the United States requested consideration in the 2015 National Achievement Scholarship Program when they took the 2013 Preliminary SAT/National Merit Scholarship Qualifying Test (PSAT/NMSQT).
For additional information, please visit the National Merit Scholarship Corporation website at www.nationalmerit.org.

###