Return to Headlines
Humanity First Supports Walbridge Summer Programs With $10,000 Grant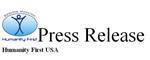 Humanity First Provides Summer Learning Opportunities for Children in North Saint Louis
St. Louis, Missouri – Humanity First USA recently provided a grant of $10,000 to support summer programs at Walbridge Community Education Center in the Walnut Park neighborhood.
Humanity First USA and Saint Louis Public Schools have partnered to maintain summer learning opportunities for children in the Walnut Park neighborhood in North Saint Louis. Humanity First through its Our Kids Our Future program provided a grant in the amount of $10,000 to support staffing and support for children and families served at the Walbridge Community Education Center.
With these funds the Walbridge Center which was slated to be closed over the summer, will remain open to serve the educational needs of more than 70 children in the neighborhood. The center provides educational programming such as nutrition classes, gardening classes, open gym, character education, field trips, and a daily breakfast and lunch program. Jessica Roberts the coordinator of the center said, "the funds from Humanity First will help provide life-changing opportunities for children by showing them different experiences about the world and teaching them new skills."
The Walbridge CEC serves a critical community need. Many of these children and families have limited choices with regard to continued summer learning opportunities. The Walbridge CEC has maintained children and youth programming in the Walnut Park community for more than 30 years. These funds will ensure that programs will continue at the center during this summer. "The continuity and services and learning opportunities are important not only for the children but also for the families in the Walnut Park East community," said Curtis Royston, chairperson of the Walbridge Community Council.
"As council chairperson, I am sure I speak for us all when I say thank you to Humanity First for stepping in to fill the gap in our financial need. This importance was highlighted when a youth from our community went missing and the community pulled together to find him."
Humanity First is committed to supporting children and families in areas of great need such as North Saint Louis. "It is our hope that collaborative efforts such as this program which may not require large amount of funds but can create a significant impact can be supported on an ongoing basis. Investment in our youth is extremely important and Humanity First will continue to expand its 'Our Kids Our Future' program in the USA and across the globe," said Munum Maeem, Executive Director of Humanity First USA.