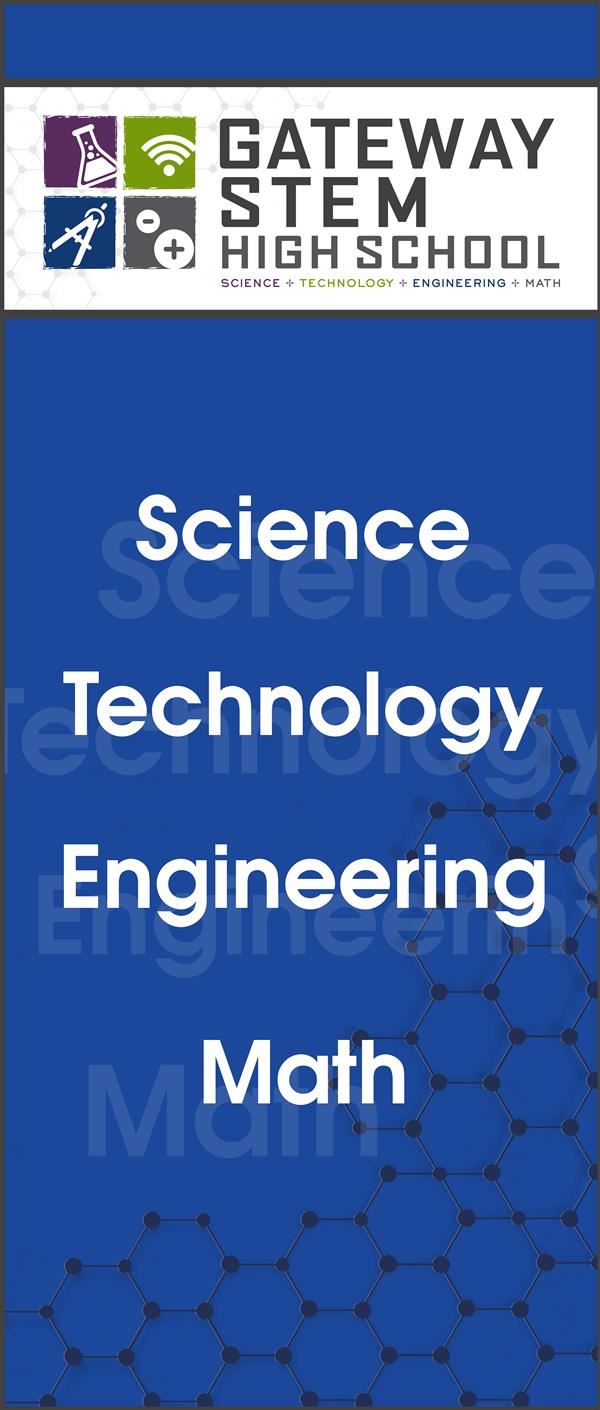 Phone:
Email:
Degrees and Certifications:
About Gateway STEM

The school opened in 1956 as O'Fallon Technical High School. Gateway was reestablished in 1992 as Gateway Institute of Technology. In 2012, the school was renamed Gateway STEM High School. Gateway STEM is the largest high school and magnet school in the St. Louis Public School District.

The school integrates a strong academic curriculum emphasizing mathematics and science with career preparation in highly technical fields. Accelerated and advanced courses are included as part of the curriculum.

The school is housed in a building with over one-half million square feet which includes academic classrooms, laboratories, a greenhouse, an aviation hanger, a large library, auditorium, gymnasium and a state of the art athletic field.

The student population is drawn from the entire metropolitan area, both urban and suburban. Students apply and are selected to attend based on entrance criteria. The student population includes a wide range of students, including gifted, orthopedically handicapped, learning disabled and autistic. We have one of the most diverse student populations in St. Louis. Our students come from over 33 different countries.

Points of Pride:

In 1996, Gateway was recognized by the U.S. Department of Education as a New American High School. Only ten schools, nationwide, were chosen for this honor.

Gateway was one of only three schools chosen nationwide to film a segment which aired on the February 1, 2000, Oprah Winfrey Show, "Schools That Succeed."

Gateway has been featured in several books and a video of best practices in United States High Schools, which were developed by the U.S. Department of Education.

Gateway was the recipient of the Education Award from Business Week Magazine. The school was featured in an issue of that magazine.

In 1997, the Varsity Girls Basketball team won the state Championship.

Gateway produces public service announcements for Channel 5 every year.

Gateway was named a Project Lead the Way School of Excellence.

In 2002, student Terrance Williams won the national competition for the National Bar Association Oratorical Contest.