Ms. Saalfeld~Visual Arts Specialist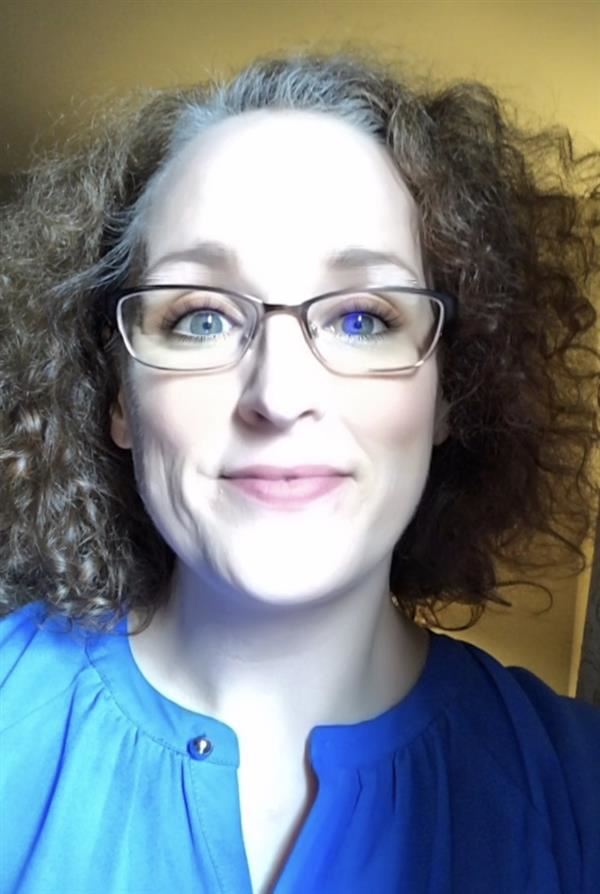 Phone:
Email:
Degrees and Certifications:
BA-Columbia College Chicago MFA-School of Visual Arts New York Ed.S-Webster University St. Louis AP Certified:Studio Arts-Art Institute of Chicago Contact Me Kathleen.Saalfeld@slps.org 314-776-3300 ext. 11210 Availability during regular school session: Wednesdays and Fridays: 9:00-10:00 AM Tuesdays and Thursdays: 12:45-1:50 PM Availability during E-Learning: Contact me by email anytime. I will respond within 24 hours.
Kathleen Saalfeld

Hello! I am one of the Visual Arts Specialists at Gateway STEM High School. This is my 17th year teaching in the district and my 6th year teaching art at Gateway STEM High School. My art background spans from earning a Bachelor's Degree at Columbia College in Chicago and a Master of Fine Arts in Studio Arts at the School of Visual Arts in New York. I specialize in Drawing, Painting and Digital art when I create my own artwork. Currently, students can enroll in Introduction to Art, Drawing and Painting, and AP Studio Arts (in that order). My goal is to help students appreciate the arts in Introduction to Art, or discover if they want to pursue art in the future. I am looking forward to the 2019-2020 school year.
Art can be relaxing, a way to express feelings, or a way learn with others. Explore art in fun ways by clicking the links below.
Summer Art Enrichment: A list of Resources for Students and Families

Posted by

Kathleen Saalfeld

on

5/22/2020 1:00:00 PM
Summer Art Enrichment
All Categories
Unassigned
Summer Art Resources
Select Month
January
February
March
April
May
June
July
August
September
October
November
December
Select Year
2019
2020
2021
2022
Filter
Students Check for New Assignments Every Monday!

Attention AP Studio Art Students! Please check this website for important information about the AP 2D Art and Design Exam during the school closure.
E-Learning Schedule
Students should sign into teams and check for assignments on every Monday.

I will be available during the Dedicated Class Block Time to answer questions and give feedback. Students can access their blocks by clicking on the links below.

Students can email me at Kathleen.Saalfeld@slps.org to sign up for 15 minute conferences during designated times during the school day. I will answer student emails during my planning time. Students can ask questions on the question channel or in an email at any time. I will respond within 24 hours or during class. It is important to note that all interactions should be respectful and academic in nature.

Mondays

8:00-10:00 AM- Scheduled Conferences


Wednesdays and Fridays

Dedicated Class Block Time: Students can post questions and get feedback

Tuesdays and Thursdays

Dedicated Class Block Time: Students can post questions and get feedback
About Gateway STEM High School
Our Mission: Science, technology, engineering, and math: Embracing diversity and inspiring critical thinking through innovative career and college pathways.

Our Vision: Empowering diverse career and college ready innovators to evolve with the world. Learners today. Leaders tomorrow!

Gateway STEM High School Visual Arts Courses:
District Resources for Students and their Families
A Day Schedule


1st Period-Introduction to Art
2nd Period-Planning
3rd Period-Drawing and Painting
4th Period-Ap Studio Art
B Day Schedule

5th Period-Introduction to Art
6th Period-Introduction to Art
7th Period-Drawing and Painting
8th Period-Planning
E-Learning Weekly Assignments For All Classes
All Categories
Unassigned
AP Studio Art 4
Drawing and Painting 3,7
Introduction to Art 1,5,6
Select Month
January
February
March
April
May
June
July
August
September
October
November
December
Select Year
2019
2020
2021
2022
Filter