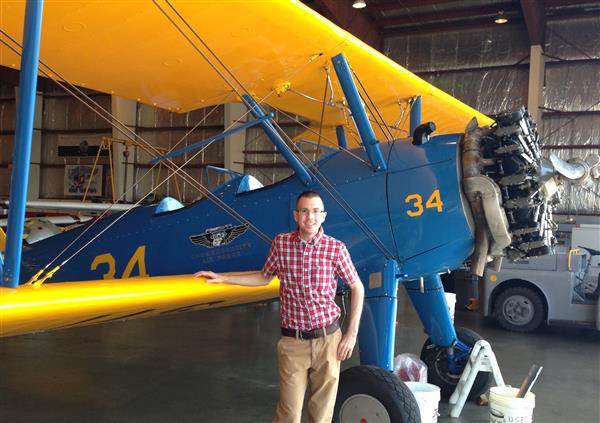 Phone:
Email:
Degrees and Certifications:
Andrew Craig

Hello, all course material will be made available to students online. Students can access Microsoft Teams for up to date course information and resources. All course tests and quizzes will be taken utilizing the students Microsoft Teams account. Links are provided below.

Microsoft Teams

Email: Andrew.Craig@slps.org

Will respond to all emails within 24 hours. (M-F)

______________________________________________________________

Subjects: Aviation Airframe Part B, Aviation Test Prep 1, Aviation Test Prep 2

Email: andrew.craig@slps.org

Office Phone: 314-345-5670

Room Number: E001 Aviation

Planning Period: 3rd and 4th Period

Educational Background and Teaching Goal:

My educational background includes a Bachelor of Science degree in Aviation Technologies with a specialty in Avionics and a Master of Science degree in Curriculum and Instruction.

I have a wide variety of experience within the aviation industry over the course of 10 years. My work experience includes work in the field as an aircraft technician on a variety of aircraft types and systems; as an aviation maintenance instructor providing corporate training for maintenance technicians in that company; and as a college level instructor in a university aviation technologies degree program. In addition, I hold multiple Federal Aviation Administration (FAA) and Federal Communications Commission (FCC) certifications.

My goal is to provide quality instruction to all students with an emphasis on safety and precision as specified by the requirements of the FAA for a training program leading to an FAA certificate.