WELCOME STUDENTS AND PARENTS!

Happy Spring! Although the winter has been difficult, I think we are on the verge of beautiful weather.

PARENT-TEACHER CONFERENCES

As we move into the 4th quarter, it's time again for Parent-Teacher Conferences! Please contact me directly to schedule a conference this coming Monday or Tuesday, March 14th or 15th. The window is open from 2:15 until 5:30, and we can meet virtually using either Microsoft TEAMS or ZOOM. Alternatively, we can have a telephone conversation. Let me know, and we will set it up!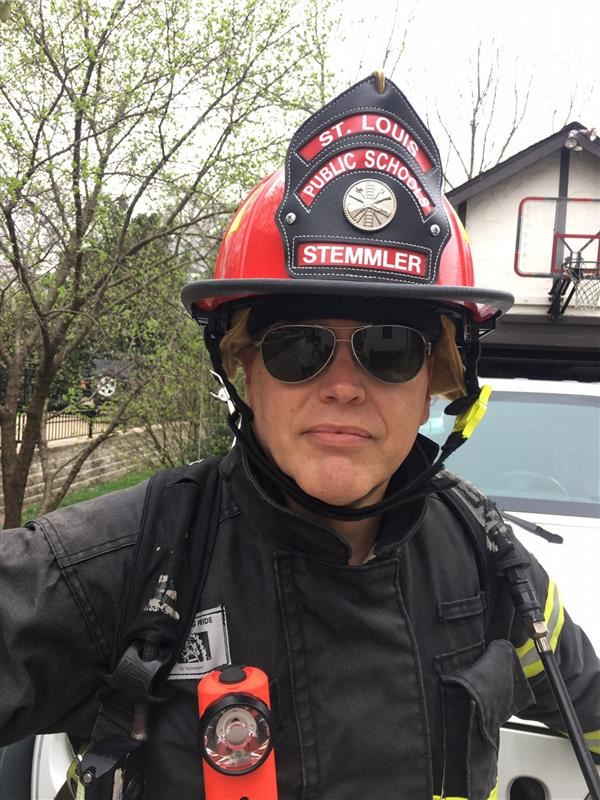 Phone:
Email:
Degrees and Certifications:
B.A. in English; Nationally Registered EMT; Firefighter I & II; Hazardous Materials Awareness and Operations; Fire Instructor I, NFPA1403
Mr.

Michael Stemmler

CLASSROOM: 423e

CELL PHONE: (PARENTS ONLY!) 314-503-8848

Students Use E-Mail:

District policy and state law prohibit me from speaking privately with any student on a device that the district cannot monitor. I'm happy to speak with any student if a parent or guardian is also present.
EMERGENCY TELECOMMUNICATOR
INTRO TO FIRE FIGHTING
EMT & FIRE FIGHTING
This is my third year as the Fire Instructor in the SLPS Fire and EMS Academy, and I love it! Teaching is my third career, following video production and vintage truck restorations. I am currently a volunteer fire fighter with the French Village Fire Department in Fairview Heights, Illinois. I am a Nationally-Registered EMT, and hold certifications in Fire Fighter I&II, Hazardous Materials Awareness and Operations, Fire Instructor I,and NFPA1403.
I am passionate about teaching in Career and Technical Education, and helping students get a successful start in the career of their choice. It's fun to see the students learn to use their hands and tools to master fire fighting skills.
This summer, I took a class to be certifed as an Emergency Tellecommunicator. I am looking forward to sharing this great job skill with my students!
My son graduated from University of Michigan two years ago and is now living and working as a banker in Chicago. My daughter graduated in 2020 from Clayton High-School, and is attending Loyola University of Chicago. She is excited to be moving into an apartment off-campus this year. I live in Clayton with my wife Lois, who works for Edward Jones, and my dog Savannah, who loves playing frisbee but hates storms.