President: Antionette "Toni" Cousins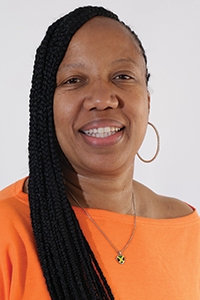 President- Antionette "Toni" Cousins
Antionette.Cousins@slps.org
- Community Outreach Manager, Missouri Housing Development Commission (MHDC).
- Over 25 years of experience and dedication to revitalizing the city of St. Louis North Corridor.
- Served as the Executive Director of a nonprofit for more than 17 years, overseeing multiple developments and rehab projects, a youth center, along with implementing various programs with budgets totaling over $50 million dollars.
- Served as Executive Director for two alternative schools working with St. Louis City and County challenged youth and families by providing 2nd chance programs for all.
- Accountability, passion, faith, hope, dedication, and leadership are her commitment to helping to be a game-changer for the youth and community of the entire St. Louis Region.
- Mrs. Cousins holds a Master of Business in Non-Profit Management from Fontbonne University, a Master of Science in Human Resource Management & Development from National Louis University, and a Bachelor of Science in Social Work from Central Missouri State University. She is a proud member of Delta Sigma Theta Sorority, Inc. and a native St. Louisan.